Meet Our Partners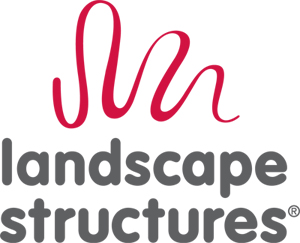 Landscape Structures
Landscape Structures manufactures industry leading commercial playground equipment for parks, schools & skateparks. Landscape Structures has designed, manufactured and installed more than 80,000 playgrounds worldwide.
---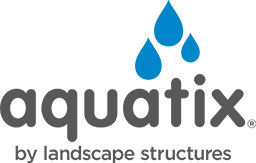 Aquatix by Landscape Structures Inc.
Aquatix (formerly Aquatic Recreation Company) has joined forces with leading playground manufacturer Landscape Structures Inc. to bring even more groundbreaking designs and innovations to our water playground environments. Our imaginatively designed splash pad and spray park products deliver a twist of watery fun for kids of all ages and abilities to encourage hours of active play.
---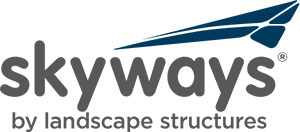 SkyWays® Shade Products by Landscape Structures
Offering large amounts of sun coverage at the playground and beyond. Designed to meet the demands of both heat and sun, SkyWays is the most versatile way to shade kids and families from up to 97 percent of harmful UV rays and keep structures as much as 30-degrees cooler. In addition to the five standard styles of SkyWays Shade Products, Landscape Structures offers completely customizable options to fit any shade needs.
---

Hunt Valley Contractors
Hunt Valley Contractors, Inc. is the premier decorative concrete contractors in Greater Baltimore and the Southeast. We work in close collaboration with engineers, architects, landscape architects, builders, government agencies, and developers to create outdoor and indoor spaces of distinction.
---

Poligon
Poligon is the market leader who has been designing and manufacturing Park Architecture since 1964. We have partnered with the most experienced and professional representatives in your area. Expect the best, demand the best; ask for Poligon Park Architecture!
---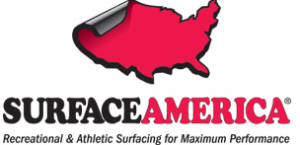 Surface America
Since 1993, Surface America has completed thousands of recreational & athletic projects throughout the U.S. and installed millions of square feet of surfacing & flooring for facilities at every level of play, competition, and training
---

ForeverLawn
ForeverLawn provides innovative synthetic grass systems for playgrounds, parks, and sports facilities. Their exceptional Playground Grass products provide safety, accessibility, and durability for a beautiful, long-lasting playground. For sports facilities both indoors and out, ForeverLawn offers SportsGrass, designed for ultimate performance with limited infill requirements.
---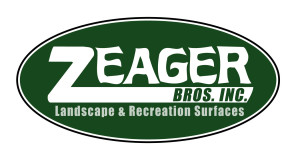 Zeager
Zeager offers a variety of safe and accessible surfaces for playgrounds throughout North America. Our experience is unmatched, our reps are NPSI trained, our guarantees are backed up by extensive testing and our large production network keeps us local.
---

Sports Systems
Schools, golf courses, municipal governments and operators of sports facilities around the world count on us to supply them with all the sports equipment and infrastructure they need to make every game day a success.
---

Flex Ground
They are the premier rubber playground surfacing company in the United States providing colorful, design-rich safety surfacing.